Yes! You heard that right! Outta nowhere, a new Samurai Jack game has been announced and it will be available summer 2020!
What's BIG, is that it will feature all the SAME voice actors from the show and will be available on PS4, XboxOne, PC and Nintendo Switch!
The official description states –
"Samurai Jack: Battle Through Time is a brand new, 3D hack-and-slash where players control Jack as he travels through different timelines towards his final showdown with Aku."
The news just keeps getting better – the publishers are Adult Swim Games. The trailer for the game looks really promising, and the images uploaded on Steam also give us a little insight on how the game will look like!
Click the link below to view it on Steam!
https://store.steampowered.com/app/1150590/Samurai_Jack_Battle_Through_Time/
The Steam description states :
An Untold Adventure That Ties Into the Epic Series Finale

Team up with trusted allies from the show to face off against familiar enemies.
Explore Worlds from the Award Winning Series

Visit classic worlds and moments from your favorite episodes. Travel to a dark future to free mankind. Dive into the past to face off against diabolical monsters. Seek your fate as you travel across space and time.
Create Your Own Legend

Equip and master over a dozen different weapons in combat. Increase your power even more by training and unlocking new skills to support your playstyle.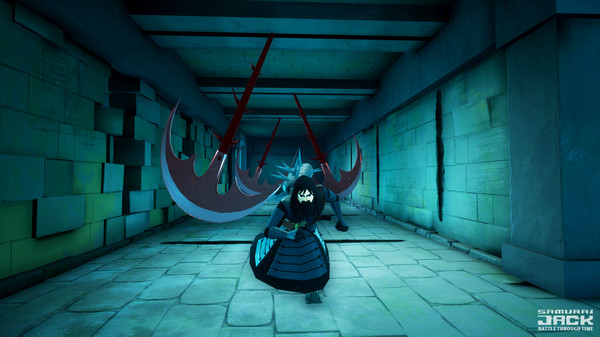 Who's excited?! Bookmark us to stay tuned with all the latest gaming updates 🙂
Thanks for reading through!