Well, well, well…. We're back at these rumors about a new Grand Theft Auto. Although this one leak is actually super promising – maybe even lead to an announcement about GTA 6 next year! But take it with a grain of salt.
This new juicy tidbit of information includes talk of a Chapter System in the game, similar to the one in Read Dead Redemption 2 and a possible sequel to GTA Online.
This comes from a well known insider Tez2 who has been pretty accurate at leaking stuff via forums and Twitter. Here's what they had to say in the image below!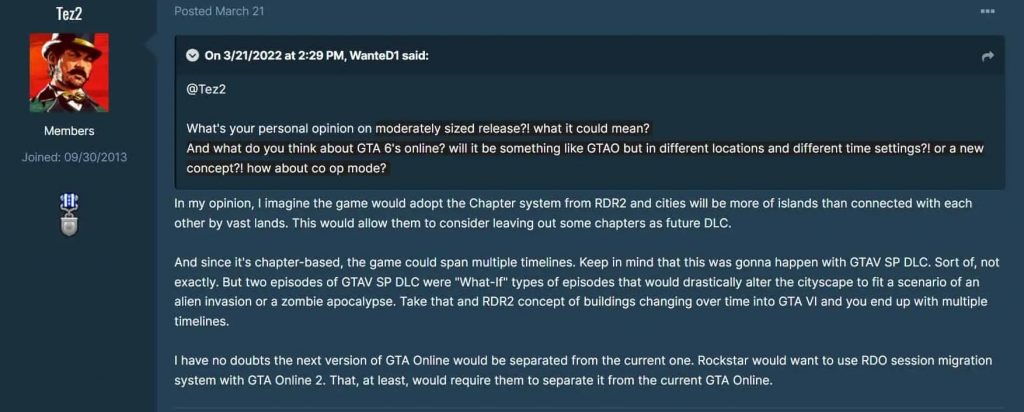 Another industry insider revealed sometime last month that GTA 6 will be massive, and would take around 500 hours to finish everything in-game. It is similar to Dying Light 2 in that regard, although their promised "500 hours" mean a replay of the game with different choices and to get all achievements. On an average it was completed in under 200 hours with most achievements unlocked. Well, only time will tell us.
Are you excited? What are your thoughts?! Leave them below 😉 Oh, and don't forget to check out our main site www.gamers-outlet.net for the most exclusive deals! We're having some more this spring, so stay tuned! 😉