New year, new summer sale. Dubbed as Steam Summer Sale 3000, we have an amazing discount storewide on Steam.

There's a cool cyberpunk-ish twist this time though – Steam wants us to believe that it's from the year 3000 and has a cool treasure hunt mini-game inside, during the life of this sale. Everyone can participate!
Simply click on the FREE FUN THIS WAY sign and you're in!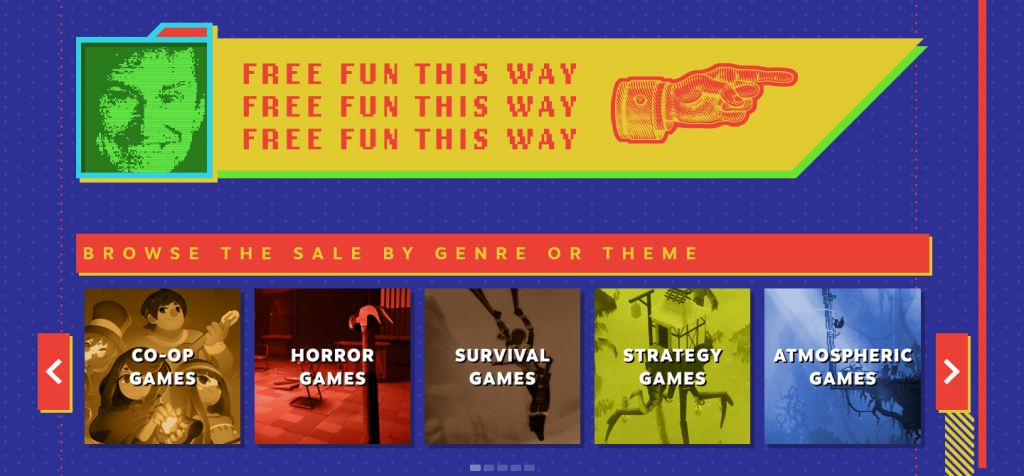 When you do reach the page, you need to solve 10 riddles and find the games corresponding to the hints given in the riddles. Don't worry though! It's not that hard. The goal is to reach the highest badge level, i.e. Level 10. Of course, we here at Gamers-outlet.net have it. (You can trust our platform to buy product keys hehe)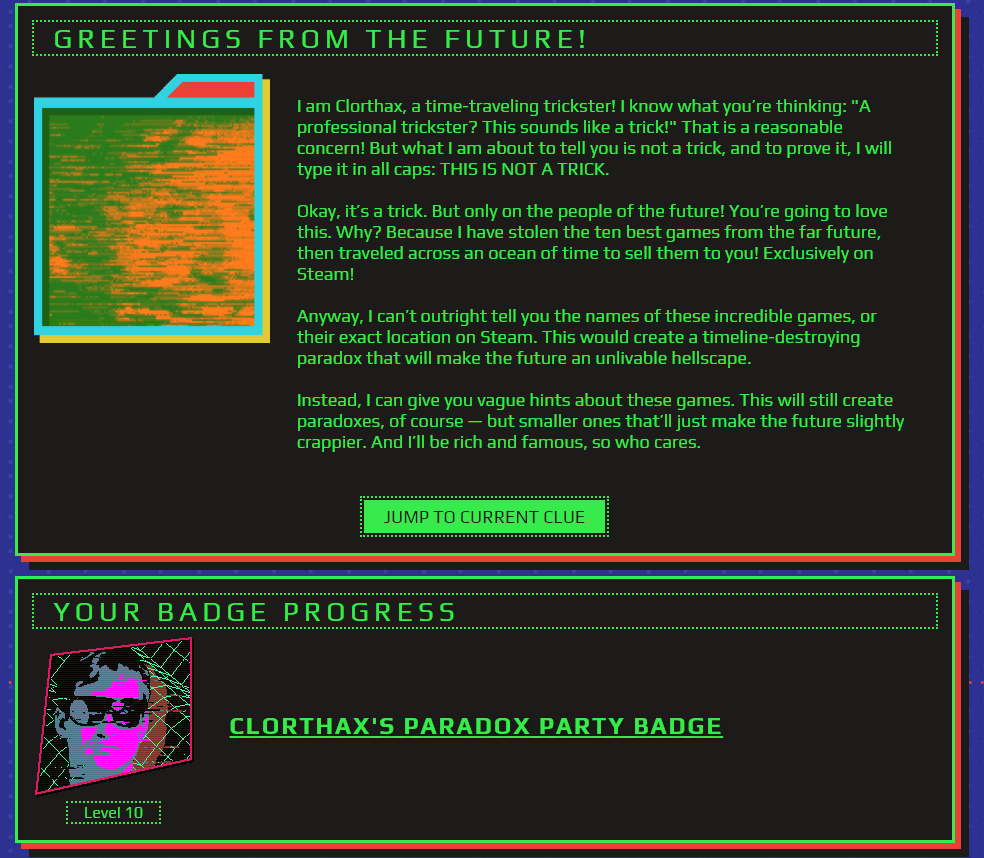 After you're done, you'll get a snazzy badge and some cool items! (Won't spoil what those are for you yet!) If you cannot solve the riddles by yourself and need some assistance, watch this video below that explains how to get the answers 🙂
More importantly, have tons of fun solving! Now, to the other main question – What are you buying? The prices look too good to pass on this time! Hope you have a great time during this sale and don't forget to stay hydrated in this hot weather! 🙂