Unless you've been living under a rock, you surely know about Nvidia's big Ampere GPU reveal. We now have RTX 3070, RTX 3080 and the humongous RTX 3090 coming in hot, and fast. By the beginning of Q4 these will be available for purchase.
PRICE
RTX 3070 is priced at $499, RTX 3080 at $699 and RTX 3090 at a whopping $1,499.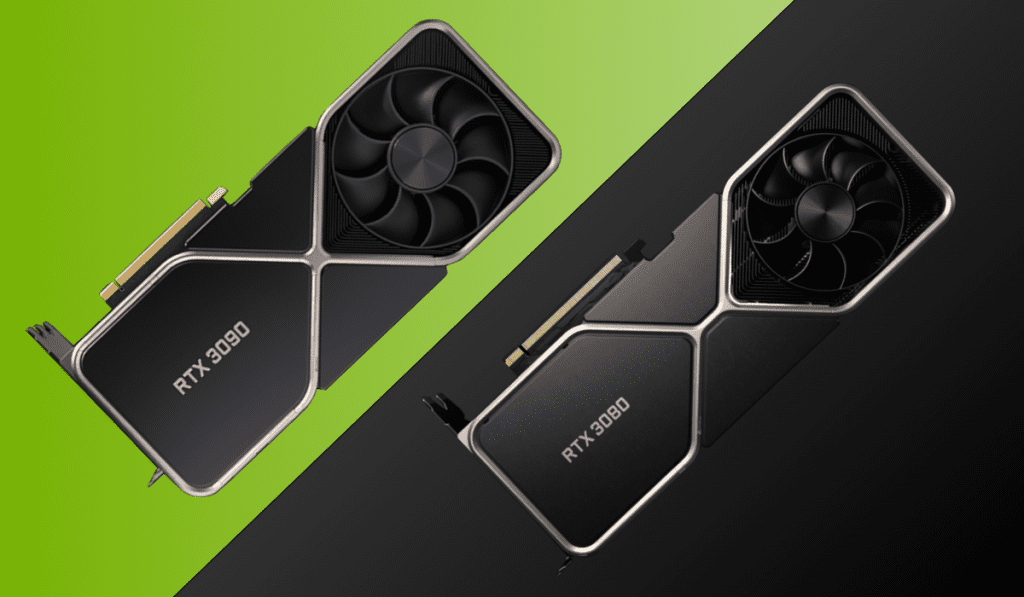 PERFORMANCE
The RTX 3090 has 24GB of GDDR6X memory, and if you compare it with the last gen, it's the same as Titan RTX but of course, better and faster. A better design, runs faster albeit quieter and also keeps the card way cooler.
RTX 3080 has 10GB of GDDR6X memory, same as RTX 2080 but improved and stronger. It can run any game thrown at it without any issues, even at 4k@60fps, consistently. That's a HUGE improvement.
Finally, the RTX 3070, with 8GB of GDDR6 memory is comparable to RTX 2070, but as Nvidia claims, this card is faster and better than the RTX 2080Ti. Which is… safe to say that it's the best bet out here.
Jumping from RTX 3070 to 3080 won't make a LOT of difference, although a jump from either of these to RTX 3090 is massive. But keep in mind, 3090 is not really a consumer card. It's pure overkill. This should really not be an option unless you're calculating the mass of 10 black holes while playing Minecraft.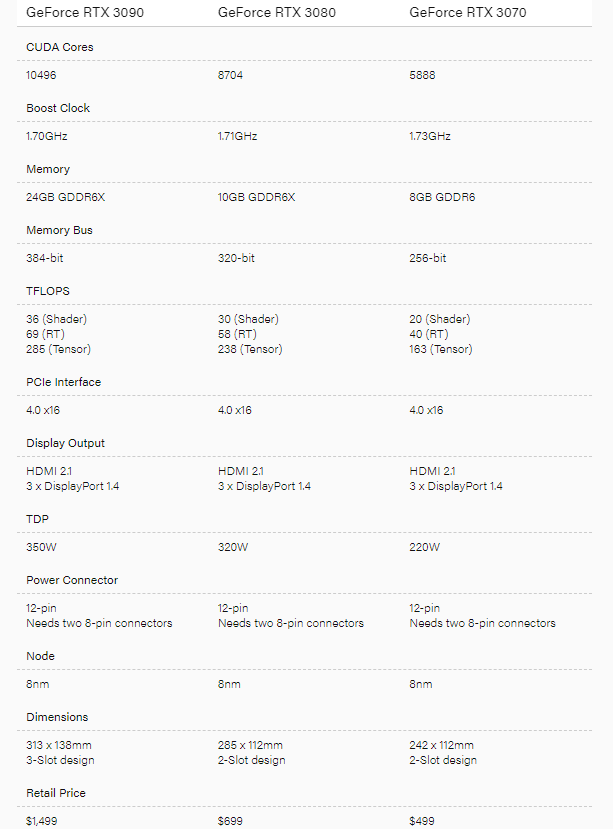 VALUE
There's no doubt that RTX 3070 offers the best value-for-price since not only it can run any game at 1440p at 60fps without an issue, it's also 60% faster than RTX 2070. Faster than the 2080Ti, this card should be your next upgrade if you don't have a 4k monitor.
It's a beast for just $499 and that's just the launch price. It might become cheaper by the beginning of 2021 and by that time you will also have a ton of stress tests, reviews and insights from third party users giving you an unbiased picture.
Well, that's all for today, stay tuned for more updates and don't remember to wait for the proper performance reports when the cards come out!
Meanwhile, go check out our main website www.gamers-outlet.net to get the best prices on games, softwares and bundles!
Have a great weekend! <3