Well, the second chapter of Fortnite ended with a bang and the event was a total success. The Cube Queen was finally defeated and we are given a glimpse of The Foundation, played by none other than Dwayne 'The Rock' Johnson. With the classic Rock brow and his cavalier attitude, it looks absolutely amazing.
How is Chapter 3 different from Chapter 2? Well, there's a big gameplay change, with the focus shifting a little bit towards swinging and sliding (Spider-Man reference?) making the gameplay much much faster.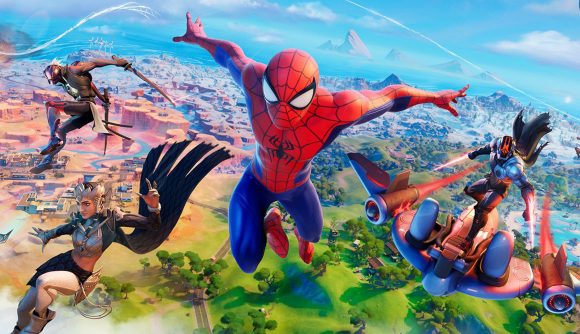 You also earn XP for the Battle Pass in creative mode now, while playing other people's and players' creations, which wasn't the case before. There's an epic, final "Victory Crown" after you win the game as well. Inclusion of battle camps, where you can heal yourself and your squad + store items every match is also a new feature! And talking about weapons – boy, oh boy! There are brand new AWESOME weapons!
Most of these details were leaked last week and the developers urged the players to not leak the information, but it was unfortunately leaked all over TikTok with memes spanning Dwayne took over and were all the rage last weekend.
Check the trailer out now!
Are you excited to jump in and experience the brand new chapter of Fortnite?! Before you do, please check out our exclusive Black Friday and Cyber Monday discounts on the main site! CLICK HERE to have a peek!