Hell yeah!!! Doom, a game where the demon's worst nightmare is YOU – As Doomguy.
You can now finally ram, smash and mutilate your demon buddies once again with Doom Eternal, and you can either pre-order it on Steam, or get a cheap CD Key for the digital version with us, right HERE!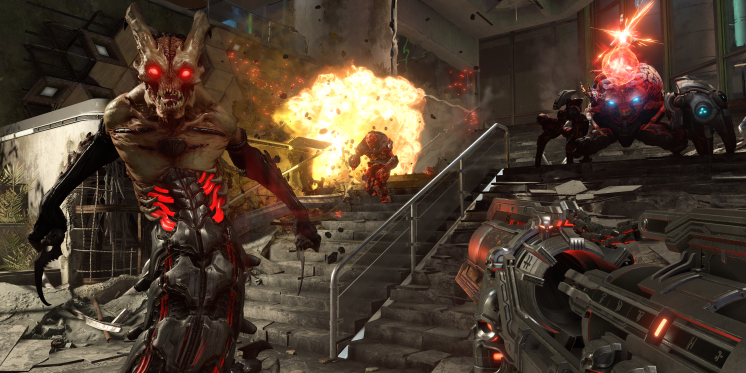 It starts right where it left off – on a cliffhanger; and Samuel Hayden, now kinda our new-ish enemy, banished up after receiving the powerful artifact. We return to Earth (unclear after how long) only to find it overrun by these demonic bastards and as the Slayer, cast them all out, one by one.
The most interesting part about Doom Eternal is that it has a brand new game mode that Doom (2016) did not have.
It's called… the
BATTLEMODE.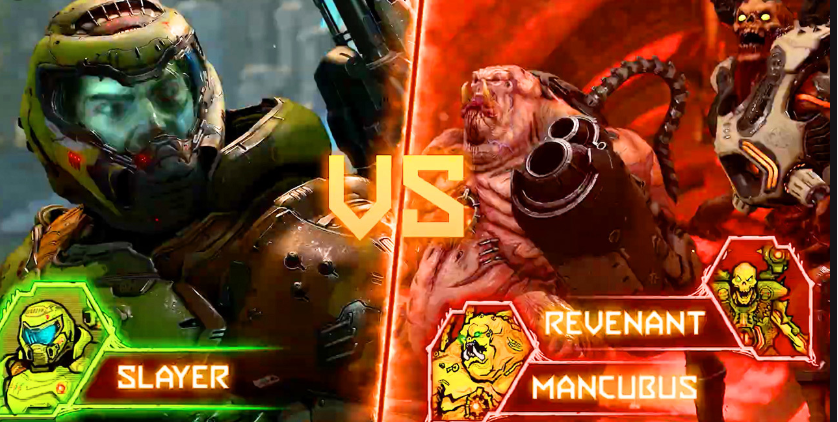 A new 2 versus 1 multiplayer experience built from the ground up at id Software. A fully-armed DOOM Slayer faces off against two player-controlled demons, duking it out over three rounds of intense first-person combat.
Well, that's what the description says, and I'm more than ready to try this out! Not only is this another lazy Battle Royale mode that MOST games nowadays are going for, but it is a new, innovative experience, built entirely from scratch.
Are you ready to be the Slayer? RAZE HELL!