After the Steam Winter Sale that JUST ended on the 2nd of January, we still have to look at the other not-so-superior consoles, amirite? (PC Masterrace, anyone? Just kidding – all consoles have their pros and cons so let's not make that a discussion.)
Not just other platforms, but there's also different special developer sales going on so… Let's jump right into it!
PS4 HOLIDAY SALES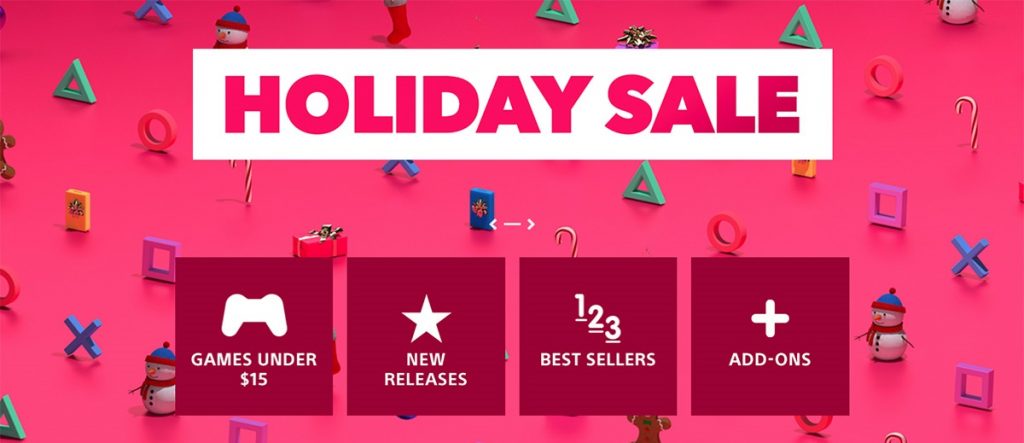 A Plague Tale: Innocence — $25 ($50)
Arizona Sunshine (PSVR) — $14 ($40)*
Assassin's Creed Odyssey — $15 ($60)*
Battlefield V — $16 ($40)*
Borderlands 3 — $39 ($60)*

Call of Duty: Modern Warfare — $39.59 ($60)*
Control — $39 ($60)*
Dark Souls III — $21.24 ($60)*

Days Gone — $20 ($40)*

Death Stranding — $40.19 ($60)*

Devil May Cry 5 — $19.79 ($60)*

The Division 2 — $12 ($60)*

Doom — $6 ($20)*

The Elder Scrolls V: Skyrim VR — $18 ($60)*

Enter the Gungeon — $7.49 ($15)*

Fallout 4 — $9 ($30)
Far Cry New Dawn — $16 ($40)*

FIFA 20 — $30 ($60)* …..etc
*indicates items that would be unavailable at the same price post the 6th of January.
Find out more here – PS4 HOLIDAY SALE
EPIC GAMES SALE
After 12 days of Christmas, where Epic Games gave away 1 free game every single day during this period, there's a new sale where most of their titles have a HEAVY amount slashed off!!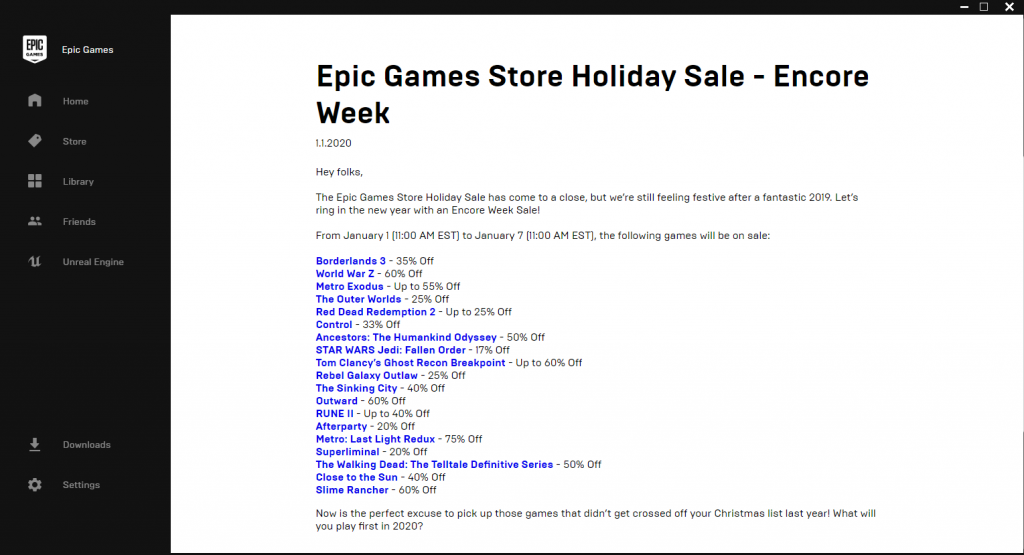 Get the full experience via the Epic Games Launcher OR on their website!
NINTENDO SWITCH SALE
To celebrate the start of the year, Nintendo has launched another big Switch sale on the eShop, starting the 12th of January.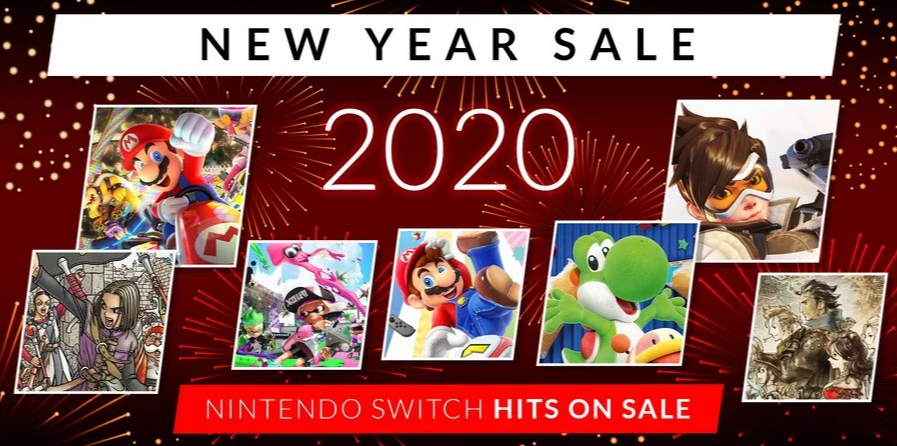 Overwatch, Mario Kart 8 Deluxe… and so on. Most of the games will be priced at a 40% discount. GET READY!
Xbox/Origin/EA/Ubisoft/Blizzard… etc
Each one of these and more devs/platforms have a ton of holiday and New Year Sales and y'all should totally check it out before the second week of Jan ends!
Grab them while you can, there's so many bundles of joy out there priced at a VERY VERY reasonable rate! Whether you're from the EU or from the States – or Asia – just get it while it lasts.