Marvel's Spider-Man 2 has finally swung into the gaming world, and the response from fans and critics has been overwhelmingly positive. Insomniac Games has achieved the elusive feat of creating a sequel that not only maintains the high standards set by its predecessor but takes the Spider-Man experience to new heights. With a focus on narrative depth, diverse gameplay, and visually stunning presentation, Spider-Man 2 proves that two Spider-Men are indeed better than one.
Story that Tugs at the Heartstrings
One of the standout features of Marvel's Spider-Man 2 is its emotionally engaging story. From the beginning to the very end, the game is an enthralling narrative that captivates players. The characters are not just flat avatars, but individuals with depth, making every moment of the story feel profound and moving.
Spectacular and Amazing
The term 'spectacular' and 'amazing' are more than fitting for this game. It is not just a technical achievement; it's a superhero saga that manages to be immersive and fulfilling. Swinging through the city or experiencing its jaw-dropping cinematic action scenes, Spider-Man 2 delivers an unparalleled superhero gaming experience.
A Larger-Than-Life Adventure
Marvel's Spider-Man 2 not only builds upon its predecessor's strong foundation but expands the experience, offering a more significant world to explore. The open-world activities are diverse and engaging, ensuring players never run out of things to do in this massive urban playground.
Balancing Act of Heroes and Villains
The game introduces not one but two Spider-Men. The fine balancing act between these heroes and the ever-menacing villains is a key highlight. Players get the best of both worlds, with Peter and Miles each bringing their unique flair to the story. Meanwhile, the villains are some of the most nuanced and formidable adversaries, adding a layer of excitement to every encounter.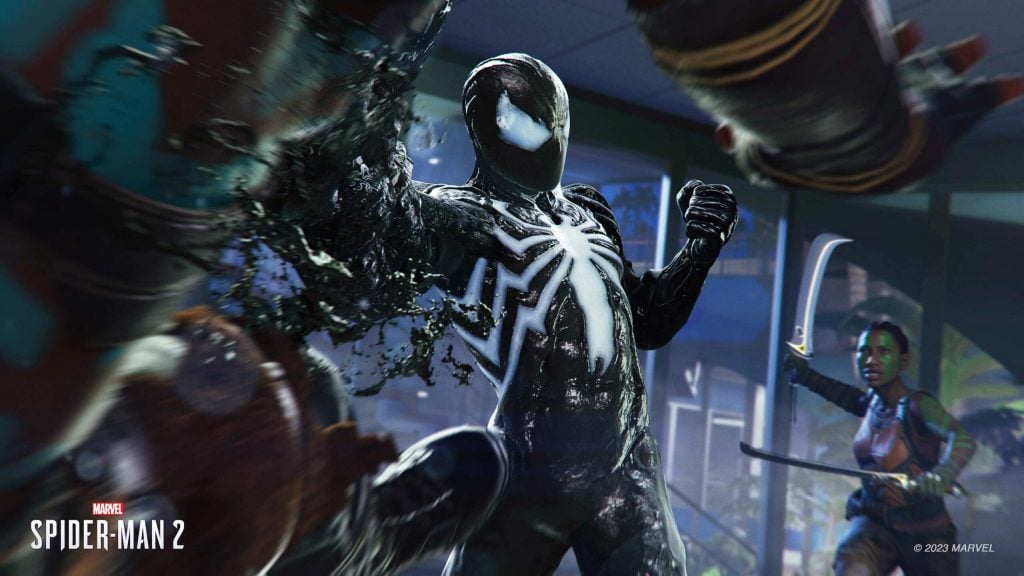 PlayStation's Crown Jewel
Marvel's Spider-Man 2 isn't just a game; it's a system-seller. It showcases the power of the PlayStation 5 to deliver stunning visuals and fluid gameplay. With its charm, immersion, and exhilaration, Spider-Man 2 is a testament to Insomniac Games' mastery.
A Perfect Spider-Man Fantasy
This game is not just a sequel; it's a dream come true for Spider-Man fans. With a vast, absorbing world, heartwarming characters, and cinematic storytelling, Marvel's Spider-Man 2 represents the ultimate Spider-Man experience that fans could only hope for in their wildest dreams.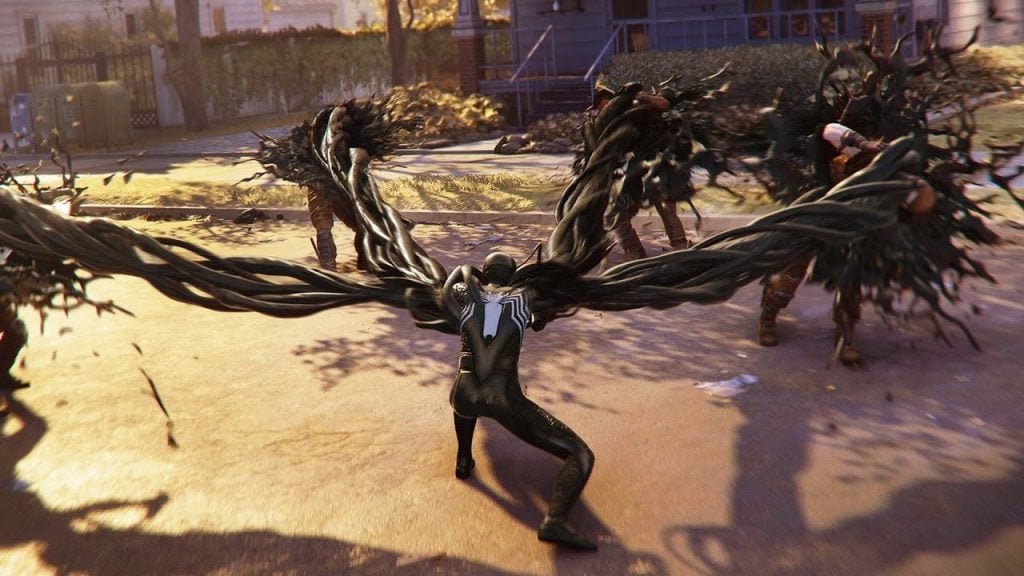 A Masterpiece in Superhero Gaming
Marvel's Spider-Man 2 is not only a fantastic game; it's one of the best games of the year. Insomniac Games has once again demonstrated their expertise in bringing the world of Spider-Man to life. With a gripping story, improved traversal and combat, and an abundance of content, this sequel exceeds expectations and secures its place as a true masterpiece in superhero gaming.
In conclusion, Marvel's Spider-Man 2 isn't just a game; it's a spectacular, amazing, and sensational experience that defines the superhero genre. With its compelling narrative, dynamic gameplay, and stunning visuals, it's not only a worthy successor to the first game but also a front-runner for Game of the Year. Insomniac Games has mastered the art of crafting unforgettable superhero stories, and Spider-Man 2 is a shining example of their creative brilliance. If you're a fan of Spider-Man or just a lover of high-quality gaming, this title is a must-play, and it solidifies Spider-Man's place as one of the most iconic and enduring superheroes in the world of video games.