It has been an epic week for gamers and tech enthusiasts worldwide with E3, and this time, we have Ubisoft to thank – with some amazing reveals and updates related to Uplay!
Alright, let's jump straight into it.
WATCHDOGS LEGION – TRAILER
First thing's first, Watchdogs Legion – a brand new Watchdogs game, where you can build your own team and recruit NPCs. It's based in post-Brexit London in near future, and it's got a nice futuristic look to it.
Watch the trailer for the game below.
The game will be released worldwide on March 6th, 2020 next year.
UPLAY PLUS ANNOUNCED – UBISOFT'S EXCLUSIVE SUBSCRIPTION SERVICE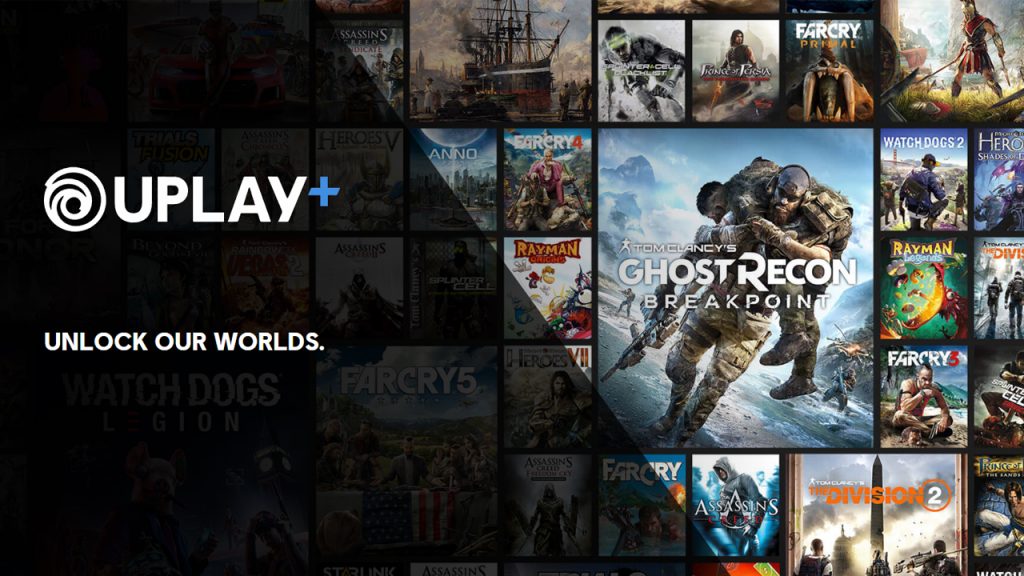 This probably was the second BIG thing that was announced at the conference – Ubisoft's very own subscription service, where you have access to a library of over a 100 games with ALL their DLC for an amount of $15 per month.
It will also include the latest releases and provide early access to its members.
You can subscribe and it will launch on the 3rd of September, this year.
RAINBOW SIX : QUARANTINE
A zombie-ish/horror sequel to Six Siege is what was teased during the Ubisoft's conference, and boy, does it look amazing!
It features a 3v3 co-op tactical shooter launching early 2020.
Watch the teaser for the game below!
2 NEW GAMES ANNOUNCED
Visually pleasing and aesthetic action adventure game Gods and Monsters announced, and will be released February 25, 2020 next year.
The second game announced was Roller Champions, is also a 3v3 team game based on roller derby. No release date given yet, but you can play the Alpha during this week for a few days.
Well, these were the main highlights of the E3 2019 Ubisoft's conference, and it was pretty decent, and the fans loved it!
Stay tuned for more information and bookmark our website!
Thanks for reading through!